Discover the provisional programme of this June's ICoMI2022. Many fascinating presentations are scheduled for this edition! The complete overview of all the sessions will be provided with the publication of the final programme. Stay tuned for further announcements.
Take a look at some of the plenary sessions and workshops and get to know the speakers. Dr. Roni Moya (Portugal), Dr. Sarah Myhill and Ms. Elena Panzeri (UK) and Dr. Tiziana Semplici (Italy) will be among the speakers to share their experience at this edition.
Let's improve patient care together. Register here!
SPEAKERS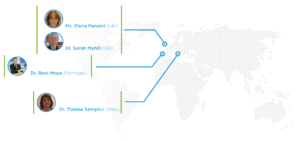 Haven't registered to our Professional Area yet? Register for free!