June 2022 - Anonymous (France) is a patient who has suffered from recurrent cold sores. She shares with us her experience. Click to read more...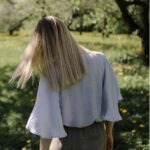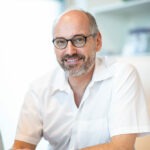 May 2022 - Prof Stephan Becker is an orthopaedic surgeon, member of ICoMI2022's Clinical Committe. Click to read more...
He applies a holistic approach in his daily practice. Not only are micro-immunotherapy and micronutrient therapy an essential part of his therapeutic strategy, but he himself has developed two orthomolecular preparations. As immunity and metabolism are two closely intertwined systems, he addresses them jointly by regulating immune function and supplementing nutritional deficiencies. Through this synergistic combination of gentle and targeted therapies, he aims at steering immunometabolism back into balance, thus restoring the body's capacity for self-regulation and regeneration. He has observed positive results with his patients and particularly advocates for micro-immunotherapy and immunometabolism as a promising approach for chronic diseases.
Participate at ICoMI2022 to learn more about the findings of immunometabolism and its implications for clinical practice.
https://www.icomi.org/register/
April 2022 - Renate B. (Germany) is a patient who has recently gone through a Covid-19 infection. She shares with us her experience. Click to read more...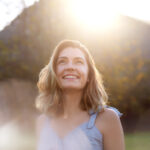 March 2022 - Dr Cristina Zemba (Spain) is an integrative dermatologist. What is micro-immunotherapy to her? Click to read more...
"Micro-immunotherapy is part of the diagnostic and therapeutic toolkit I use in my daily clinical practice. It gently regulates the immune system and is thus crucial for achieving a long-standing recovery".
February 2022 - Nina Patter (Austria), Master of Pharmacy, is a kinesiologist and fasting expert currently working in Linz. She shares with us her synergistic approach. Click to read more...
January 2022 - M. Bucher (Switzerland) is a 65 years old affected corona patient who shares with us her experience with micro-immunotherapy. Click to read more...
"I tested positive a few days after the first cough. The micro-immunotherapy formulas, together with other medicines, were a great support for me during a strenuous disease the symptoms of which were severe: strong cough, shortness of breath, a trance-like feeling, articular pain, no smell and, on top of that, a persisting long-term weariness. However, I found relief in micro-immunotherapy formulas: as I took them in the morning, the pressure in my head started to recede approximately a quarter of an hour later. In the long-term, micro-immunotherapy has contributed to loosening the phlegm, the receding of the pressure in my head and the comeback of clarity. I think micro-immunotherapy has accelerated recovery. For this reason, I am grateful that these formulas were given to me at the right time!
At present I'm very well. All my values are within the green range and I can pursue my hobbies again".
December 2021 - Dr. Alexandra Vasconcelos (Lisbon, Portugal) is a pharmacist and postgraduate in integrative medicine. Click to read more...
"I have been working with micro-immunotherapy for some years on my patients and I am pleased to be part of the team of trainers. The use of micro-immunotherapy formulas makes a difference in clinical practice. Not only to support immunity but also in acute and chronic diseases. I am sure the future of immunology will pass through this concept. The approach aims to support the immune system in a logical, intelligent and natural way, making it more adapted to overcome the imbalances it is subject to. I emphasize the area of virology and viral reactivations, where micro-immunotherapy is especially effective and constitutes an innovative and unique tool, as there are no other therapeutic tools that control viral reactivations, the cause of so many diseases, in such a targeted way".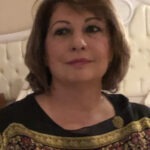 November 2021 - Dr Tiziana Semplici (Milan, Italy) is a consultant gastroenterologist and specialist for nutrition. She shares with us her experience with micro-immunotherapy. Click to read more...
"I've been using micro-immunotherapy for about 20 years in a variety of fields, including oncology. Micro-immunotherapy can be used as part of an integrative treatment plan in all stages of the disease: at the beginning of the cancer process, in support of chemo- and / or radiotherapy as well as for cancer aftercare. Experience has shown that patients treated with micro-immunotherapy have a lower risk of developing neutropenia during chemotherapy, have better tolerability of cancer therapies and reduced symptoms of fatigue. In summary, it can be said that micro-immunotherapy in oncology pursues different goals: control viral reactivations improve the function of the immune system minimize the repercussions of cancer therapies, which often lead to viral reactivation limit the progression of the disease.
If you are interested in training courses in Italian, visit the following link: https://www.micro-immunotherapy.com/our-activities/#training".
October 2021 - Dr. Ute Horbach (Dornbirn, Austria) is a medical specialist in Surgery, an occupational health physician and a certified Mayr-doctor. Click to read more...
"I have kept myself busy for decades trying to find out what has a healing effect on human beings. I have therefore educated myself further, getting a certificate in important medical fields. I have specialised in intestinal health, natural hormone replacement therapy, orthomolecular medicine, micro-immunotherapy, mitochondrial medicine and cluster-medicine according to Heinz, among others.
As I address causes rather than symptoms, strengthening and regulating the immune system plays a central role in maintaining or restoring the patient's health. Micro-immunotherapy can be combined with other treatments.
I specially value its contribution in acute and chronic recurrent viral infections, in allergies of all types, in neurological diseases and sleeping disorders. I am repeatedly amazed by how much quicker treatments succeed if they combine different therapeutic approaches.
I am part of our network of physicians for your well-being at Gesundheitshotel Spanberger in Austria."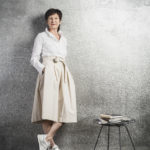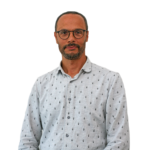 September 2021 - Dr. Pascal Mensah (Mallorca, Spain) is a researcher on micro-immunotherapy and immunometabolism. He shares with us his testimonial about micro-immunotherapy. Click to read more...
"Micro-immunotherapy, as a low dose immunotherapy, provides support and helps in the regulation of the immune system. Within a therapeutic strategy it may aim to keep infections under control, manage inflammation or maintain the vitality of mitochondria".
August 2021 - Ellen K. (Saxony, Germany) is a sporty person who spends her day-to-day actively and tells us about her experience with micro-immunotherapy. Click to read more...
"I started to suffer from diarrhea 15 years ago. At first it came sporadically, when I was nervous or faced with non-routine situations. These problems grew so much until April 2020, that a normal bowel movement became exceptional. Neither gastrointestinal endoscopies, laboratory tests, changing my eating habits and/or leaving out certain food helped me in the long run. Moreover, a clear and visible arthrosis appeared on my hands. Mobility shrank as pain grew. Bone fractures, surgeries and overexerted articulations led to swellings and thickenings.
Then I had the possibility to use micro-immunotherapy formulas without interrupting the intake of other medicines —Mirtazapin for the psyche (since 2005) and Xareto as an anticoagulant due to a lung embolism and thrombosis (from November 2019 to October 2020).
Already during the first week of treatment, I felt that the swelling on my foot (operated in April 2019) and the corresponding movement limitations were decreasing. The combination of micro-immunotherapy and physiotherapy proved successful on the second day of treatment and allowed me to walk without pain after 3 months. However, due to arthrosis, a minor swelling still persists on the foot. Micro-immunotherapy was also beneficious regarding my intestinal problems; I could feel the first successes after only 2 weeks. 3 months later I was able to leave the house without fear of a possible diarrhea."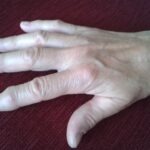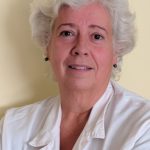 July 2021 - Dr. Josepa Rigau (Barcelona, Spain), MD, Cum Laude PhD from the Rovira i Virgili University after graduating in Medicine and Surgery, is specialized, among other fields, in biological and anti-aging medicine. Click to read more...
"Balance between tolerance and activity is the ideal situation of our immunity. The well-being of that immunity is primarily based on our digestive tract being in tolerance. We have micro-immunotherapy, a strategic asset to work, balance and try to collaborate with immunity either preventing it from breaking or recovering damaged processes (…). It is important to work on any functional alteration of the digestive tract, either of microbiota, digestion mechanism or inflammation. Otherwise, immunity is impaired, tolerance breaks and diseases show up".
June 2021 - Inge Fröller (Germany) tells us about her experience with micro-immunotherapy and how she enjoys her favorite hobbies now that she is cured. Click to read more...
"A hallux rigidus and a very thin articular gap triggered the heavy pain that I have suffered in the metatarsophalangeal joint for three years. My daily life was thereby limited, since I could no longer engage in my favorite hobbies, like walking or hiking, without going through a lot of pain. Long mountain tours were only possible with painkillers. After a three-month treatment with a specific micro-immunotherapy formula, I have not felt any pain for two years and I enjoy walking long distances by myself, as I only feel a bit of fatigue in my legs when I am finished. The treatment being successful has motivated me so much that I also treat smaller symptoms with micro-immunotherapy."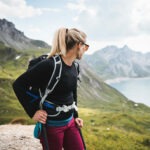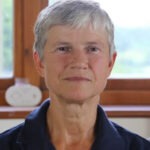 May 2021 - Dr. Sarah Myhill (UK) works as an Independent Medical Practitioner in the United Kingdom. She graduated in 1981 and then went on to specialising in Ecological Medicine. Click to read more...
"I think of it as a psychotherapy for the immune system. The aim of micro-immunotherapy is to re-educate the immune system for it to function correctly –stopping it from reacting either against benign substances (such as mites or grass pollen) or one self (autoimmune disease) with an inappropriate, painful and harmful inflammation. Micro-immunotherapy can as well retrain the immune system to target its inflammatory power towards a stealthy pathogen that hides within the body driving pathologies such as cancer or degenerative diseases.
Therefore, I have found that micro-immunotherapy fits perfectly into the medicine I practise. Several patients with ME (chronic fatigue syndrome with inflammation) have improved, one patient with Long Covid is seeing benefits and another with longstanding cancer, autoimmunity and severe arthritis, told me: "I'm terrified of giving up micro-immunotherapy. I am very grateful that it has worked so well. It has miraculously helped me with my gut and bowel."
April 2021 - Irina Weihtrager (Austria) tells us about her experience with micro-immunotherapy and how it has helped her to recover her quality of life. Click to read more...
"I am 18 years old and sadly, despite my young age I can't really enjoy good health. Lying in bed every two weeks with fever, limb pains, feeling exhausted and with a clouded consciousness has almost become a normal thing for me during the past few years. Traditional approaches have not yet been able to provide me neither an explanation nor consequently a suitable treatment. Fortunately, and thanks to my colleague Mag. Gabriela Gabriel, I learned about micro-immunotherapy, a treatment strategy that has already helped me a great deal. Since I started my treatment with micro-immunotherapy formulas, the frequency of the attacks has decreased considerably and I now have more hope that I will soon be leaving this unpleasant situation behind me. This type of therapy requires patience, since the results are not noticeable overnight, but patience comes with its rewards. I have regained my quality of life. Even if I'm not quite at the end of the road yet, I can now look ahead with confidence."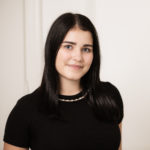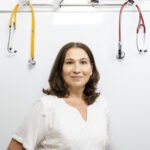 March 2021 - Dr. med. Eleni Kavelara Lodge is a general practitioner in Munich, Germany. Click to read more...
"Looking back at 30 years of practicing integrative medicine, I must say that getting to know micro-immunotherapy has been the missing link in my systemic regulation diagnosis and therapy. Micro-immunotherapy is the most significant stepping stone to achieve a long-lasting, precise and measurable psycho-immunological impact both in acute and chronic diseases."
February 2021 - Edna Ramirez (Colombia) tells us how micro-immunotherapy has helped her to improve her immunity. Click to read more...
"In October 2016, after a routine medical check-up, I was diagnosed with Human Papillomavirus (HPV) genotype 16, categorized as a high-risk genotype. I pursued follow-ups every 6 months, which showed no new developments until September 2019, when they detected several injuries and cysts in my uterus. The doctor mentioned that the virus was unlikely to disappear, and that for the moment being the affected tissue had to be removed. Therefore, I started to search for other treatments, which led me to micro-immunotherapy. After finishing my treatment with micro-immunotherapy during the first semester of 2020, I kept going to follow-ups every 6 months: the injuries were gradually disappearing and there was no need for surgery. No injury was found during the last check-up in December 2020, neither was any virus detected in the HPV testing. Thanks to micro-immunotherapy, my body managed to eliminate the virus completely."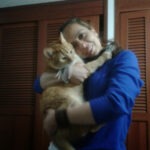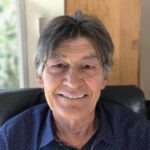 January 2021 - Dr. Michael Artmann (Australia), is a General Practitioner at the Beechmont Natural Clinic in Australia. He has been practicing integrative medicine since 1982. Click to read more...
"Despite the fact that I have been using micro-immunotherapy for only two and a half years, it has already become essential in my daily clinical practice. Especially with my chronic fatigue, post-viral, Lyme-like patients I see significant improvement after a short time. It is an extremely valuable complement to my clinical practice for all types of chronic diseases."